It was in 2015 that I would begin documenting Langa with a conscious strategy. Previous to this moment I was photographing mainly my circle of friends, family and the hip hop community within Langa. Around the year 2017, my newly found strategy was to spend time at the
Langa Sports Complex
. I was also noticing that physical exercise was becoming really considered and very popular. On the other hand, I started jogging as well. During my morning runs, I would note an influx of people with towels and gym attire, heading to the Langa Indoor Sports Complex. They would range from elderly people, weight lifters, track meet runners and young adults. Similarly, I would spend evenings and afternoons at the sports complex, where the sport centre would be occupied by basketball, soccer and netball players.
Next year, the City of Cape Town will host the
Netball World Cup
, which will begin on Friday, the 28th of July to Sunday, the 6th of August. It will be hosted at the International Convention Centre. According to the World Cup Netball website, South Africa qualified automatically as the host of the World Cup. Importantly, Langa Sports Complex will be one of the sports facilities used during the tournament.
During my usual walk in Langa, I came across a group of players and a coach, training mid-morning at Johnson Ngwevela. They had invited me to a play off later that afternoon. While speaking to one of the coaches and co-founder, Nokuthembela Mini, she mentioned that they started the team in 2016. Mini and Mxolisi Masepe, another netball coach, had started with three divisions: a male team, a female team and a woman over 40-years old team.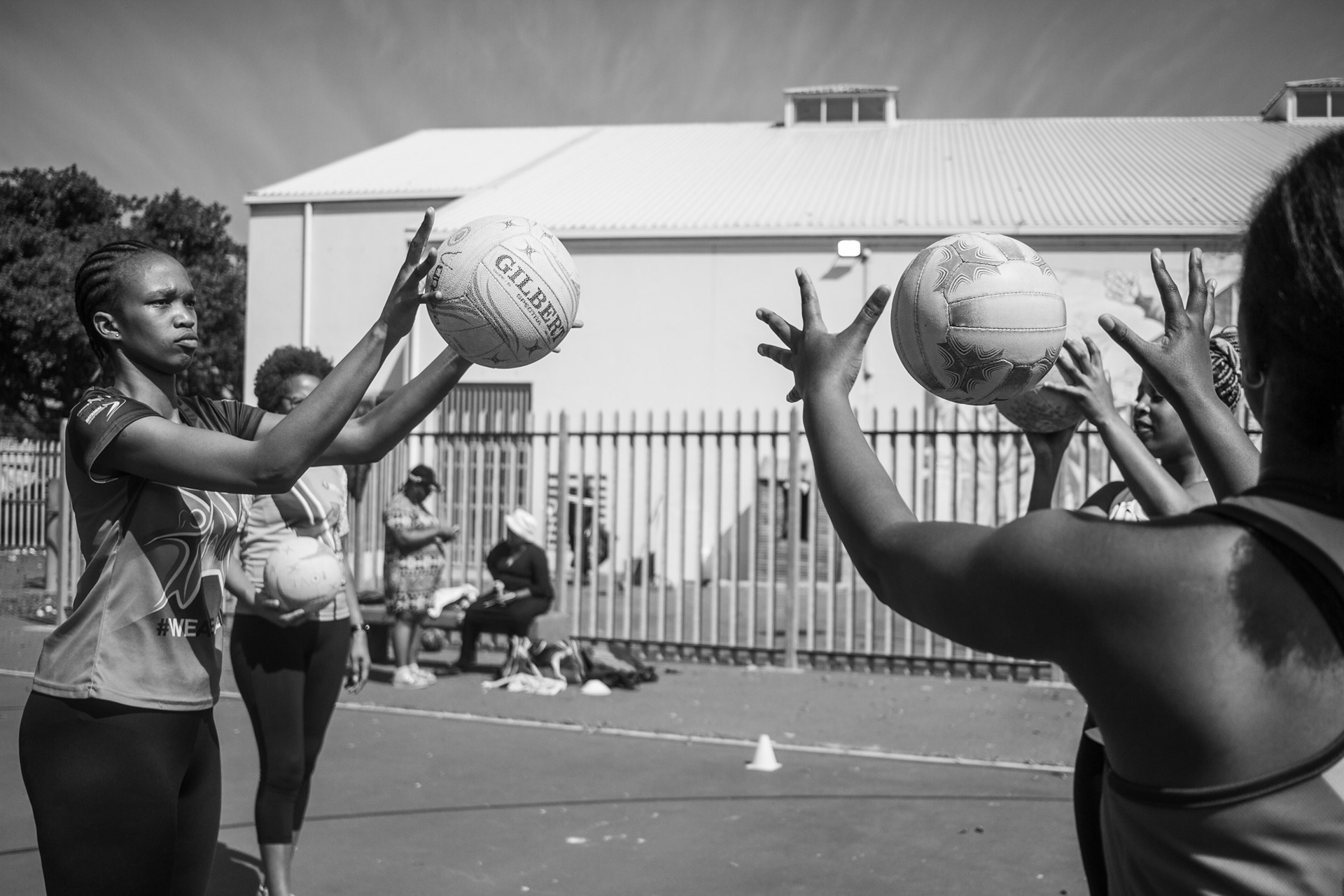 The playoffs I was invited to that evening typically occurs every Friday at Johnson Ngwevela. It involves extra mural activities for primary schools around the area and the Langa Netball Club for juniors. "The aim is to take Netball to higher competitive levels and develop a tournament for the youth of Langa. The team is growing everyday. Now we have juniors who joined in July this year. The total number of players we have to date is 120 from different communities." elaborates Mini.